Today is the day to start registering for your motel rooms! This year, we have started something new. Along with the option of mailing or calling your registration in, you can now register ONLINE! It's a very simple form. You will need access to your email to receive a confirmation.
Don't hesitate to contact us if you are having problems! Camp Meeting is coming quickly!
We are excited to see what the Lord has in store for us this year!
Click here to go to form!
Powered by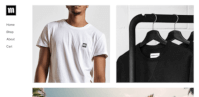 Create your own unique website with customizable templates.